Istanbul is the one and only city where two continents, Europe and Asia meets. It hosted the Byzantine and the Ottoman Empires, two of the greatest empires that reigned on the face of earth, on its lands and had been home to many nations, religions, and ethnic groups for centuries. The city carries the traces of the glorious days of past like a jewelry. One of the places to discover the rich history and culture of Istanbul is the Old City region. Here you can stay in some of the best quality Istanbul hotels and explore the most important landmarks of the city within walking distance.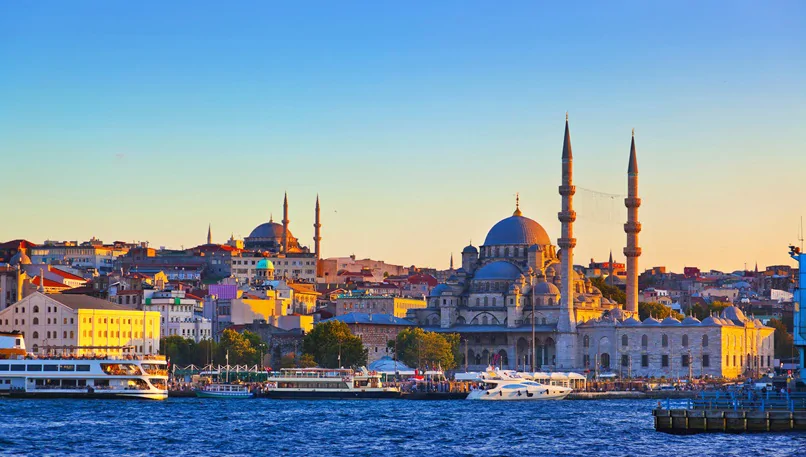 Istanbul's old city area offers the best experience to take a look at city's historical legacy. The first stop is the magnificent Hagia Sophia, the holy wisdom of the city. You will lose the track of time in this bewitching architectural masterpiece.
The Suleymaniye Mosque, that is also known as the Blue Mosque, is another important important landmark of Istanbul. Gracing the city silhouette with its glorious view and mesmerizing interiors, it is definitely a must-see in Istanbul.
The Topkapi Palace had been the residence of Ottoman sultans for centuries and served as the imperial heart of the great empire. Nowadays, it welcomes its visitors offering some of the most exquisite collections dating back to Ottoman Empire's most glorious days. You can discover the harem and some sacred relics here.
You can take a walking tour along the Hippodrome, where the chariot races took place in Byzantine period. You can check the Obelisk and the Serpentine Columns, you can stop by at the German Fountain of Wilhelm II and maybe head to the Grand Bazaar to exercise some bargaining skills for thousands of unique and local products.
For this adventure, GLK Group Hotels will be happy to be your reliable home away from home. With our four high quality hotels GLK PREMIER Acropol Suites & Spa, GLK PREMIER Sea Mansion Suites & Spa, GLK PREMIER Regency Suites & Spa and GLK PREMIER The Home Suites & Spa Hotels, we are working day and night to keep you and your loved ones happy. In our fully renovated historical Sultanahmet hotels, we are offering you an experience in the historical heart of İstanbul, in Sultanahmet, like you actually travelled in time relive the past glorious days of Istanbul. In our unique, comfortable rooms you can refresh yourself after a long day of exploration and enjoy some of the best views of the city.